Our Mission:
To provide a happy, comfortable home where residents may receive assistance with daily living. We will provide physical, mental, social and spiritual assistance to maintain the resident's independence and a high quality of life.
Health First Philosophy: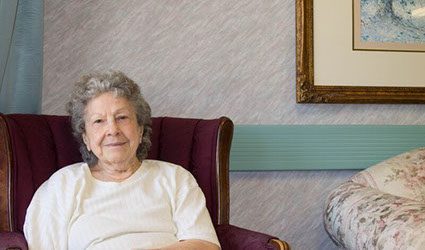 Health and wellness goes beyond the narrow scope of the doctor's office. At Orchard Park Assisted Living, we believe that health in the twilight years comes from a balance between medically appropriate care, joyful recreation and the peace that's found in familiarity of everyday habits. We aim to maintain and improve the resident wellness by incorporating fundamental health principles into everyday life . . . like fresh air, sunlight, exercise, adequate rest, nutritionally balanced diet, and trust in God's Divine Power.
Our Location: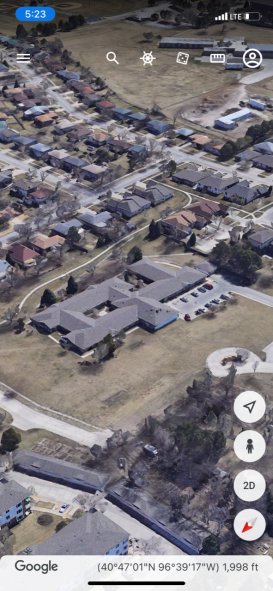 Orchard Park Assisted Living is located in a quiet residential neighborhood that resembles a well maintained park. The mailing address of Orchard Park is 3110 South 48th Street, but the physical location is about 2 city blocks east of that busy street. And even though it is in such a quiet neighborhood it's still only about 2 city blocks away from a very busy shopping area that contains Walgreens, CVS, Village Inn, Subway, Burger King, McDonald's, The Eatery, a US Post Office and many more shops.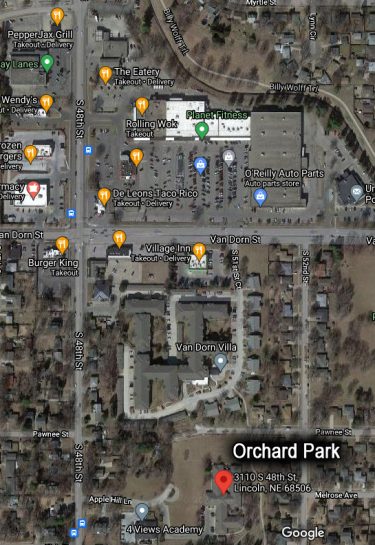 Directions: